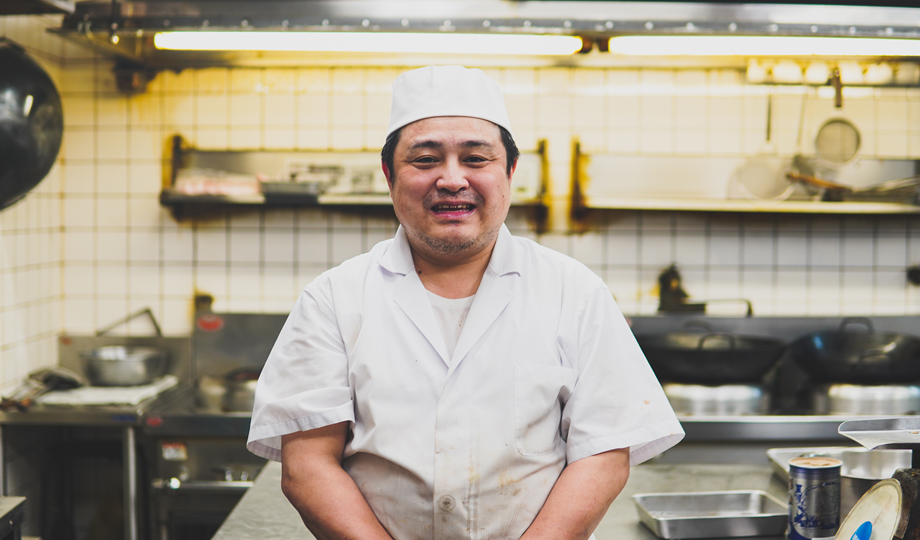 Kyoto Gion Cantonese Cuisine Takeka
Cantonese Cuisine Takeka. Ever since opening their doors in 1966, the restaurant known for their elegant, light dishes continues to use Yoshisada Knives for their long lasting sharpness and trustworthiness. Here is the story of how they came to choose Yoshisada Knives, and its usability from the perspective of professionals.
How did you come to use Yoshisada Knives?
Yumiko Nagata, Okami
Takeka is a restaurant which my parents and grandparents began in 1966.
Actually, my mother's cousin is Teiichiro Yamaguchi of Yoshisada Knives. My mother was familiar with their knives from before the opening of the restaurant, and knew about its high quality.

I heard they had Yoshisada Knives make a ton of knives—going over the grip or barycenter over and over again until they were certain they got what they were after. Yoshisada-san must have been such a good sport.

My father was fairly small and I believe his grip wasn't that strong either, but he did use a Chinese cleaver and toss his pan when he cooked. I think he knew the importance of getting help from the right tools in order to keep working for a long time. From early in my childhood, he has always told me how much easier it is to work with Yoshisada's knives.

The sharpness and usability is truly impressive—enough that my brother came back home from his training in Kobe with orders from various chefs wanting to purchase the Yoshisada knives he used.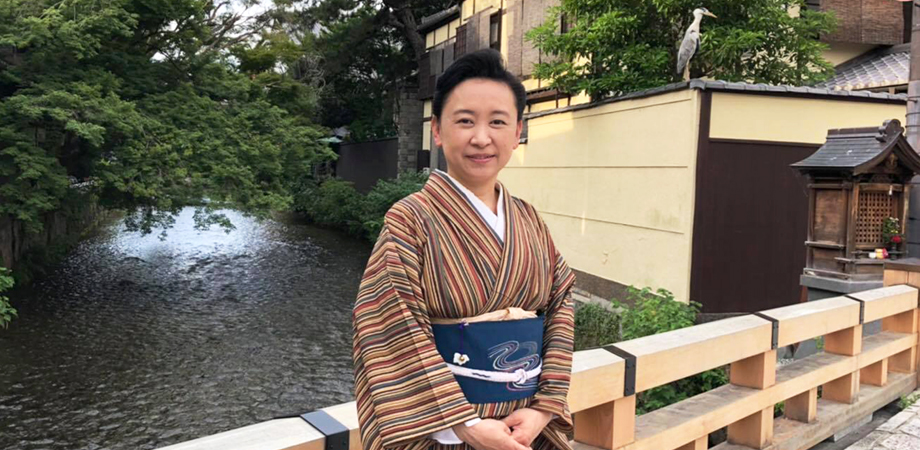 How is it using Yoshisada's knives?
Katsutoshi Kobayashi, Chef
Not only are our cleavers, but most of our knives are from Yoshisada Knives. They cut extremely well, and don't chip off.

Chinese knives are hard, so easier to break. This can cause blade chips to mix into our dishes—an extremely sensitive issue for us chefs. Yoshisada knives are made to be softer with the highest of Japanese skills. I believe this to be great "technical fineness."

Also, the fact that they will customize the size, weight, length, and many other slight aspects for you contributes to creating a knife that fits and won't tire you out. Chefs stand all day when working, so it makes a great difference.

After years of sharpening, the knives originally the same shape change in their own idividual way, and the seals gradually fade. We do get quite attached to them.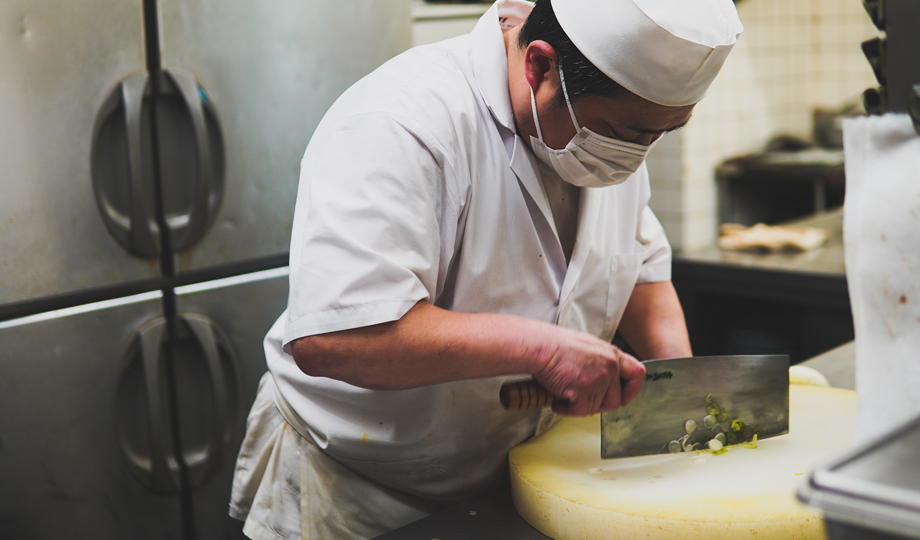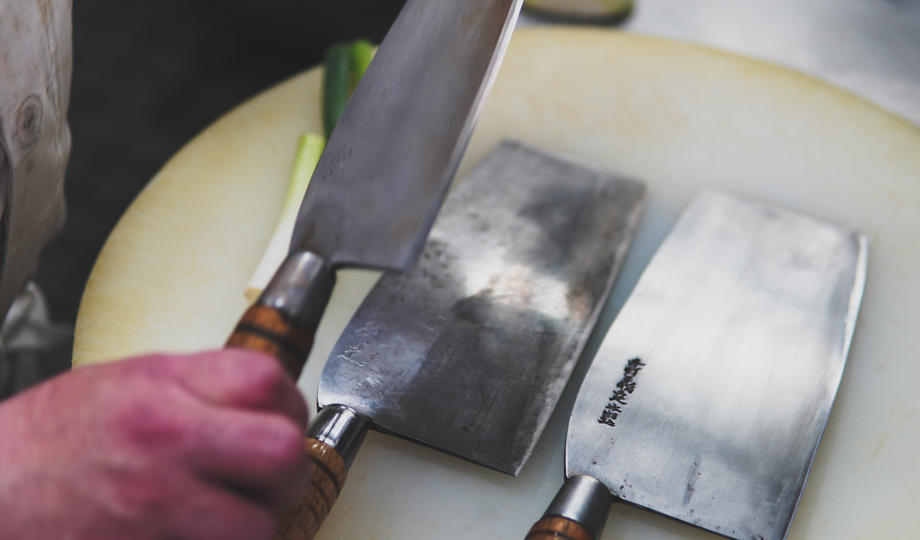 Kyoto Gion Cantonese Cuisine Takeka
390 Hashimoto-cho, Higashiyama, Kyoto City 605-0083
TEL 075-561-1209
TEL 075-561-1209
HP 
https://gion-takeka.com/
Product List